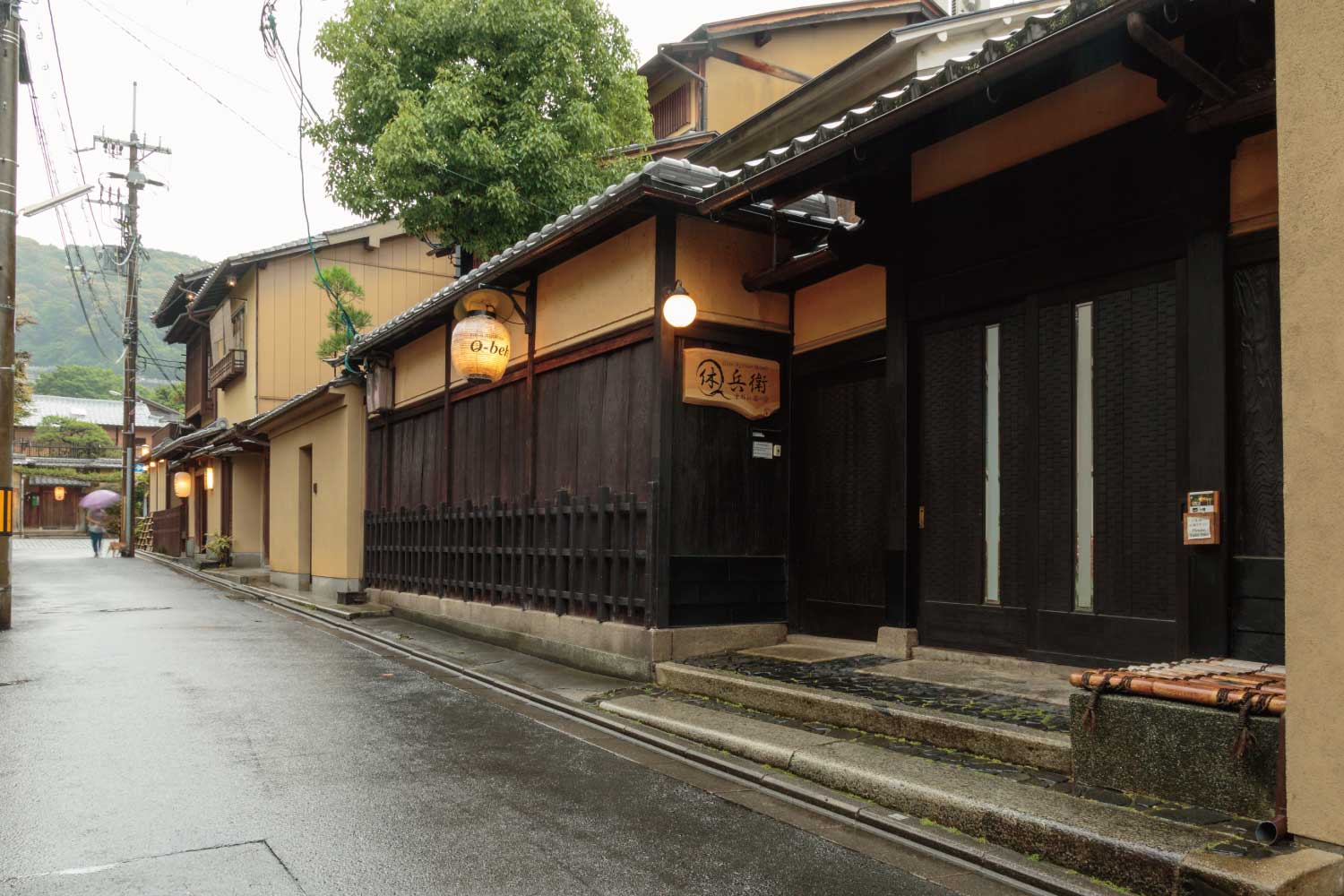 Appearance
Appearance (at night)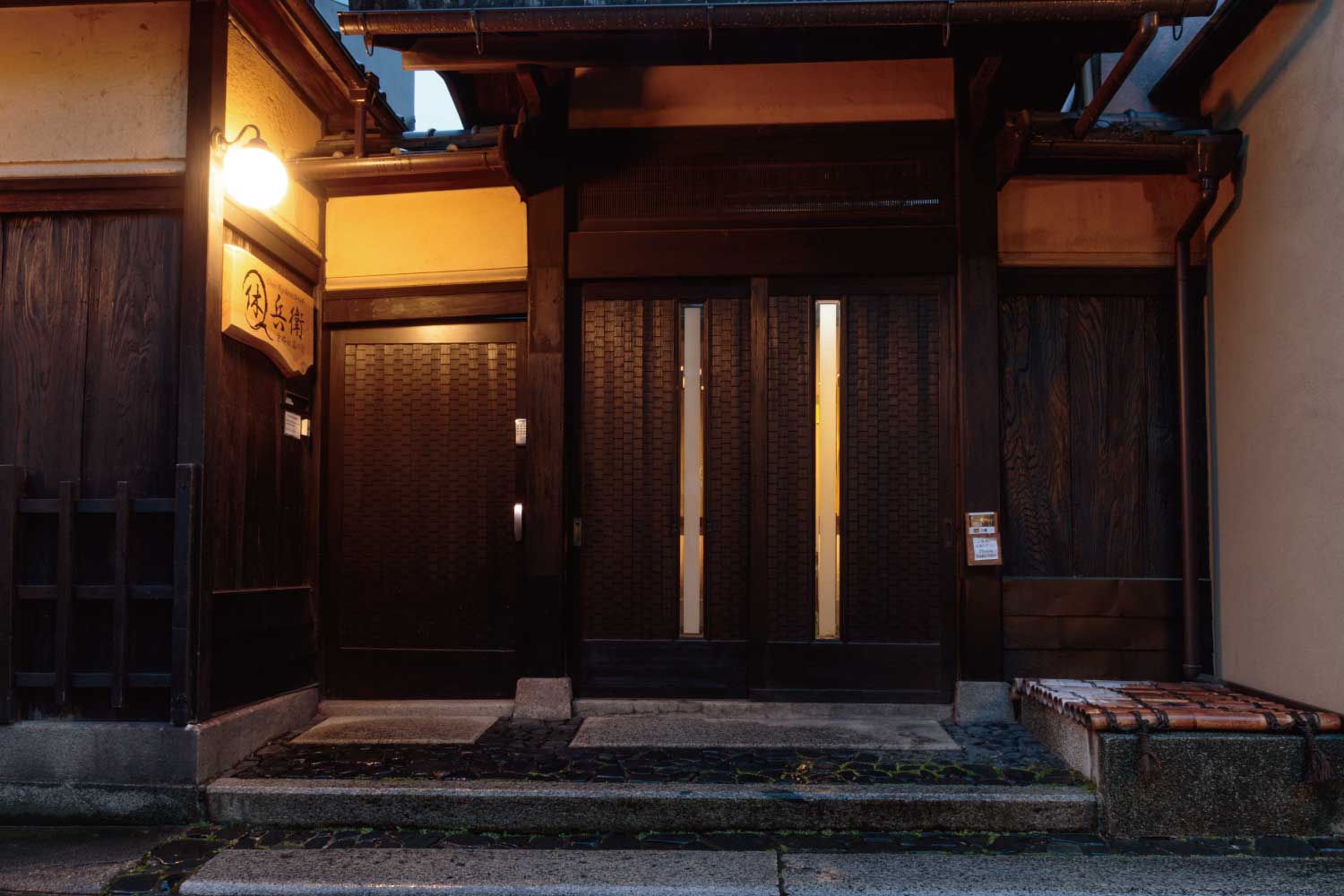 Main gate (at night)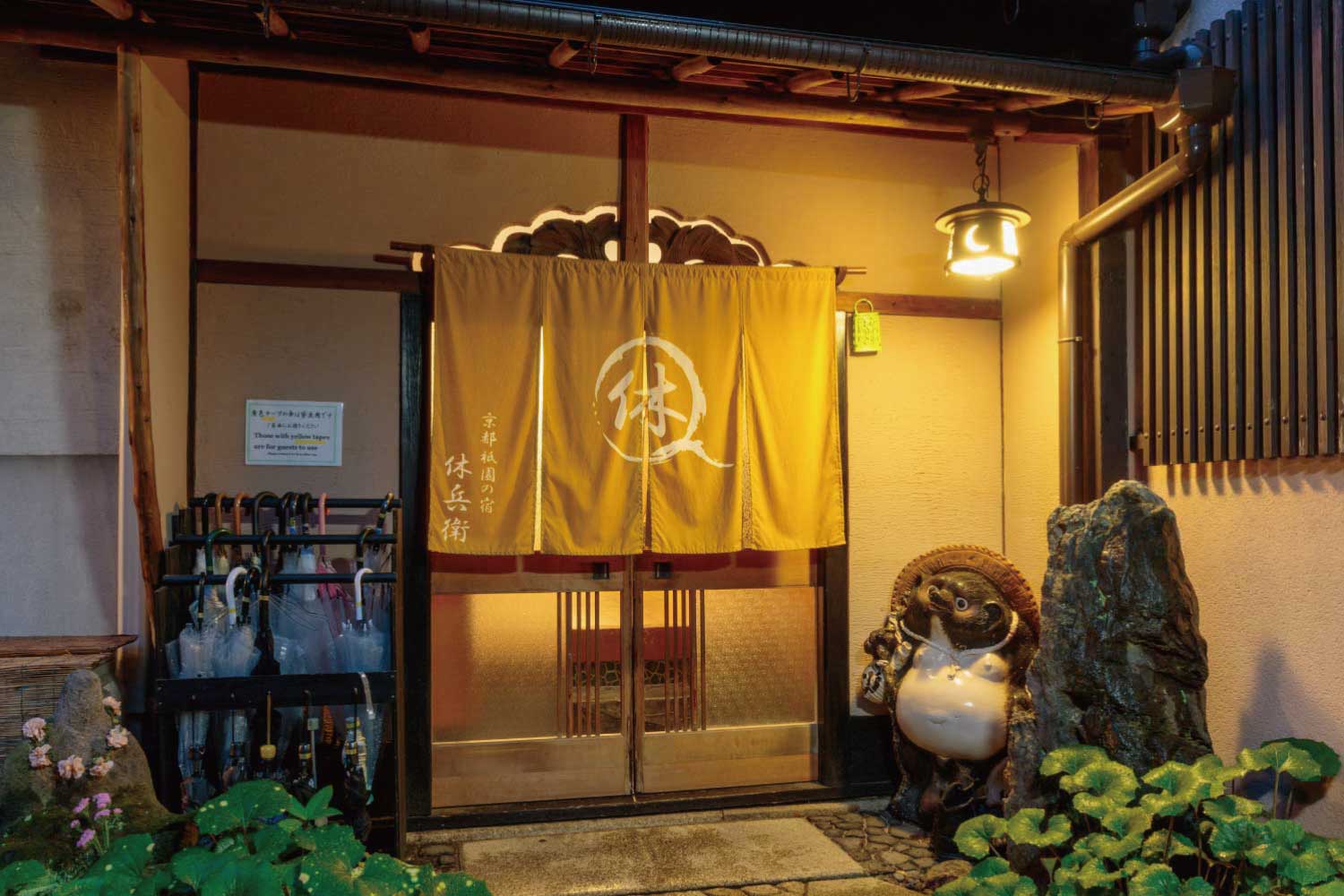 Entrance (at night)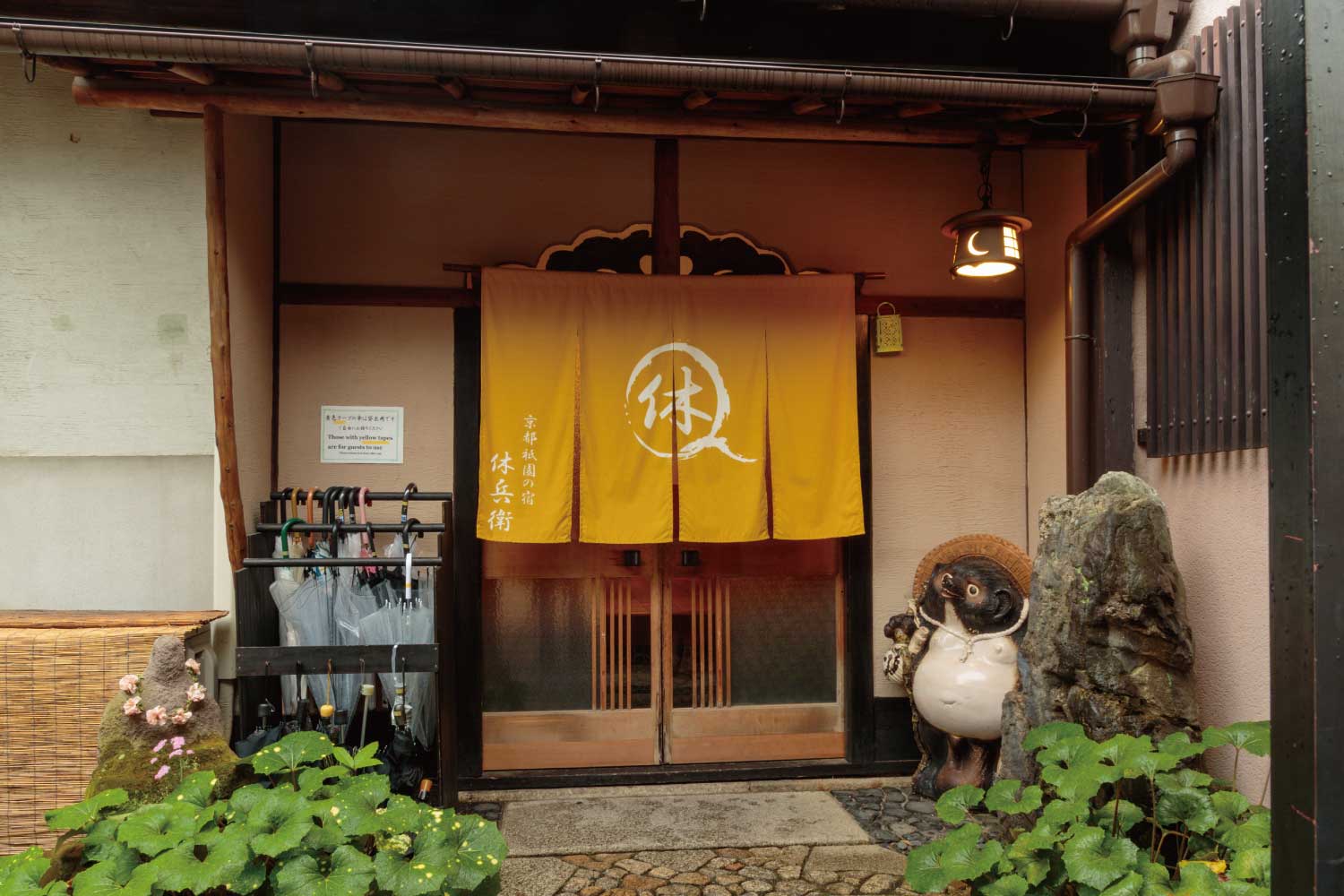 Entrance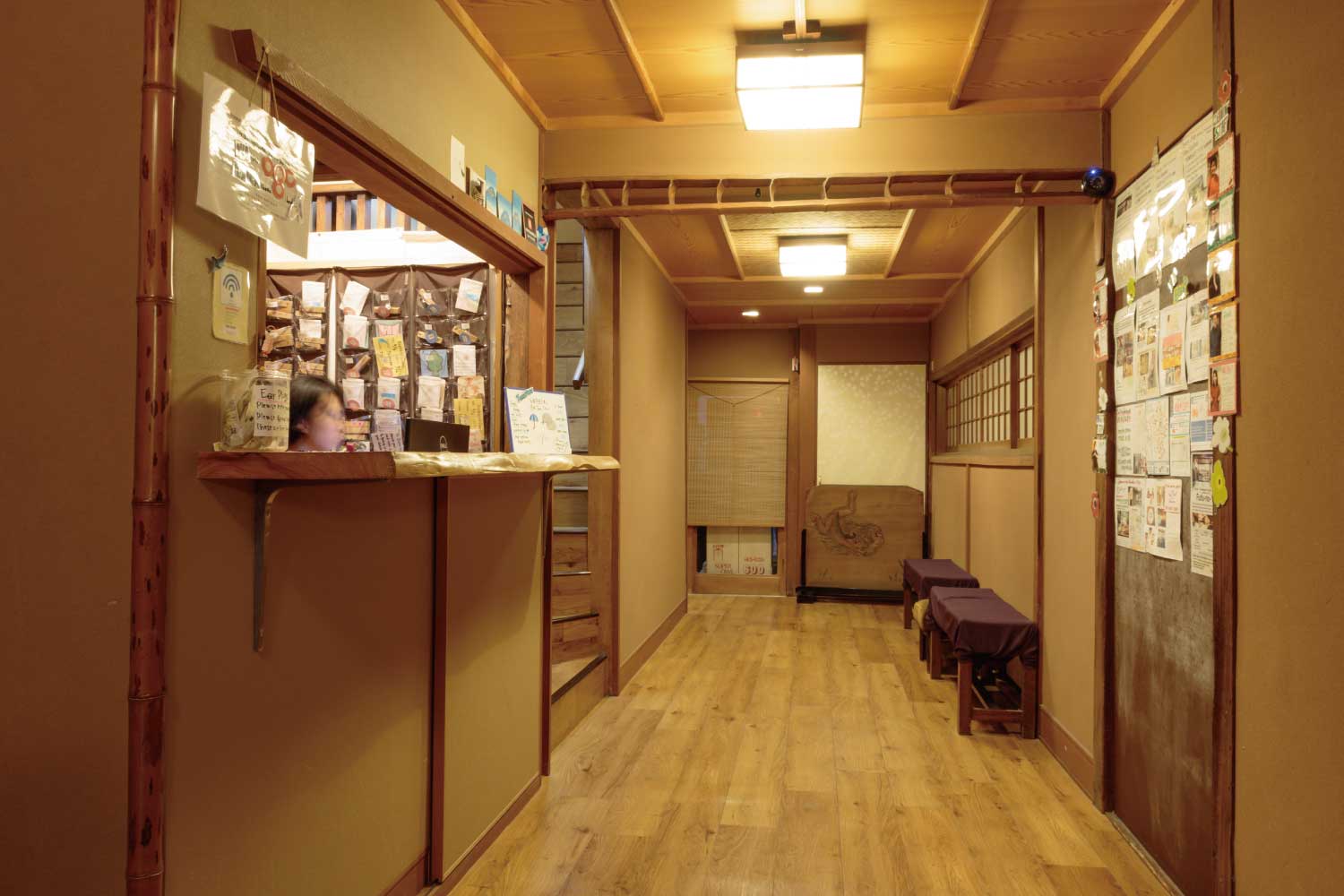 Hallway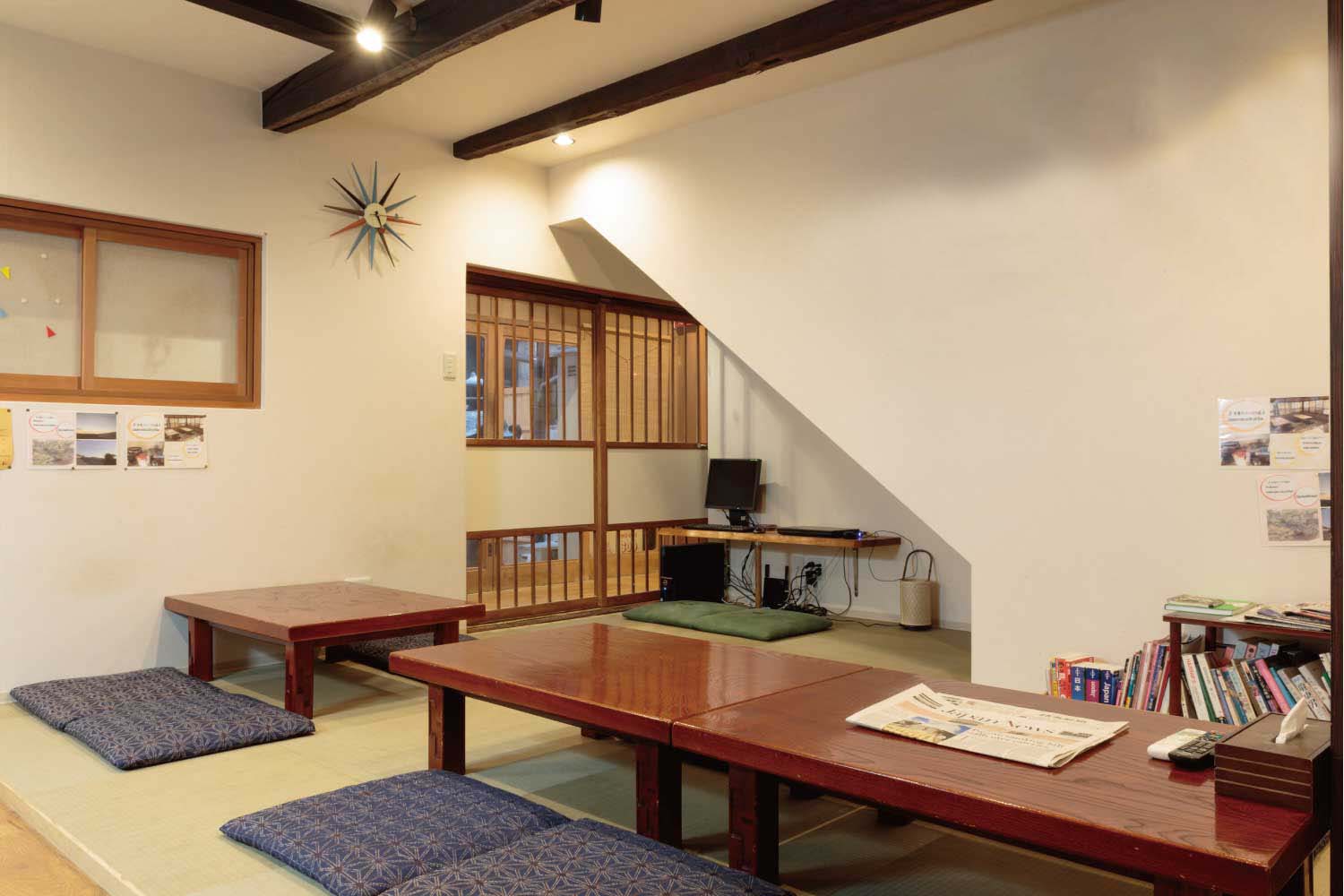 Common living area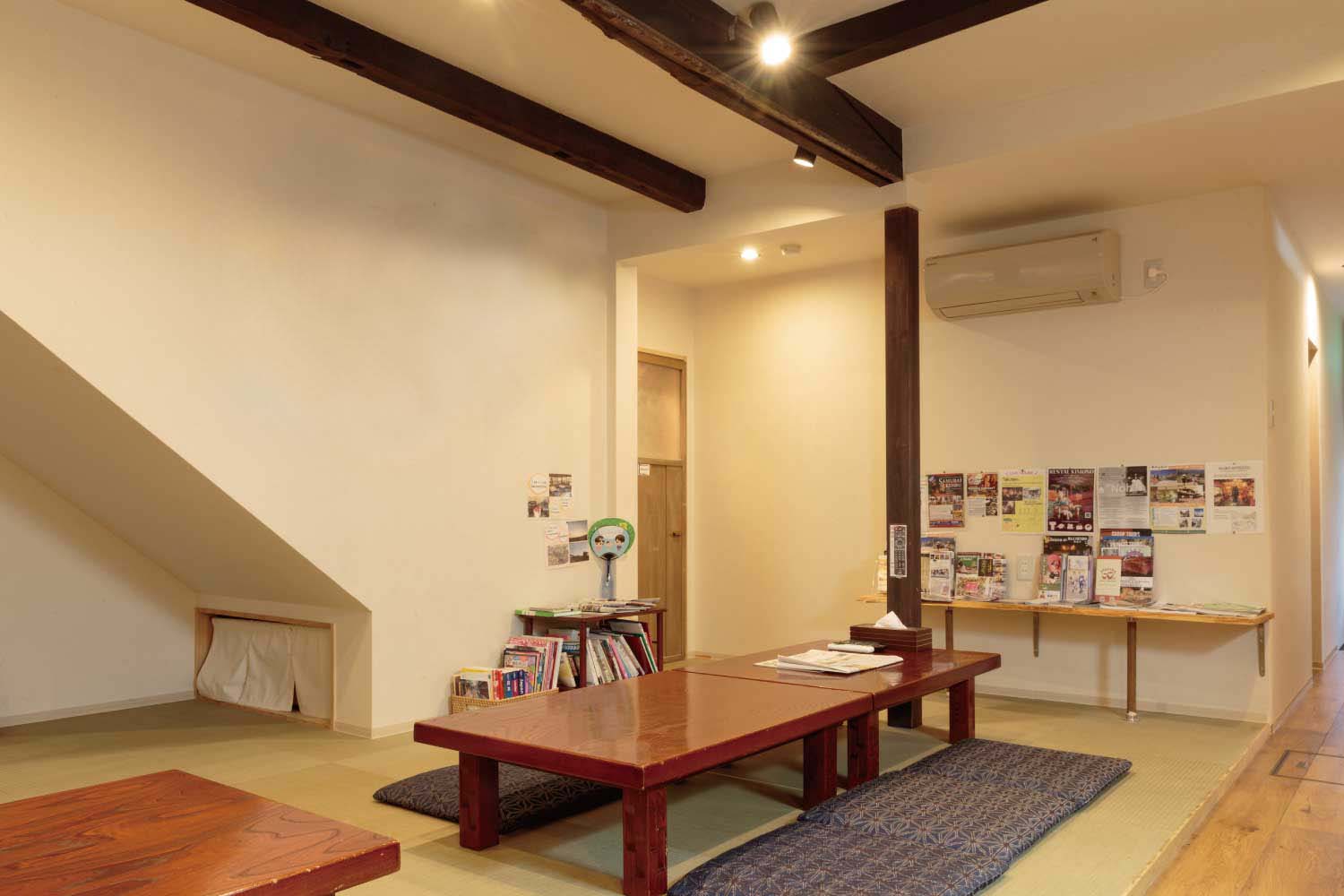 Common living area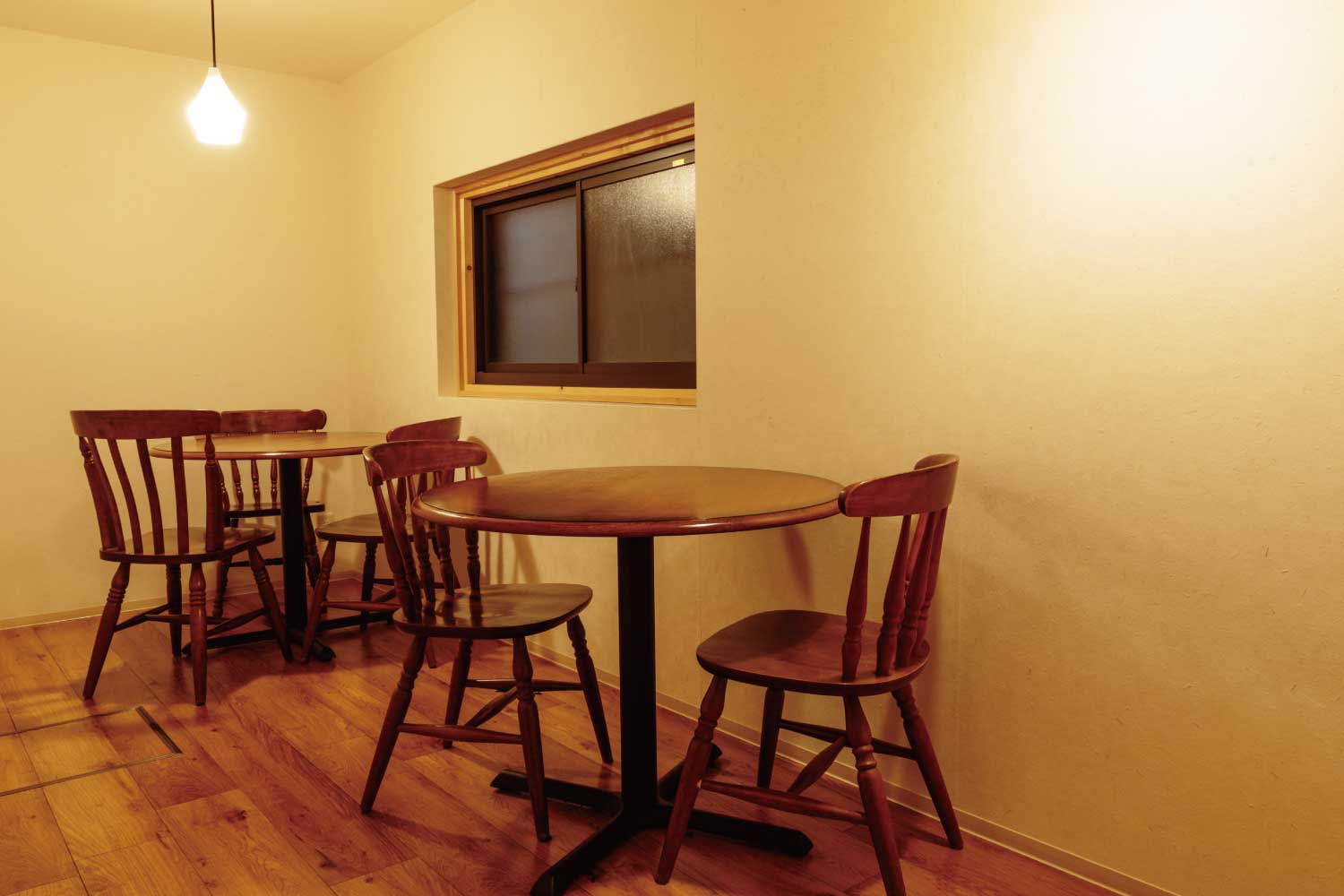 Common living area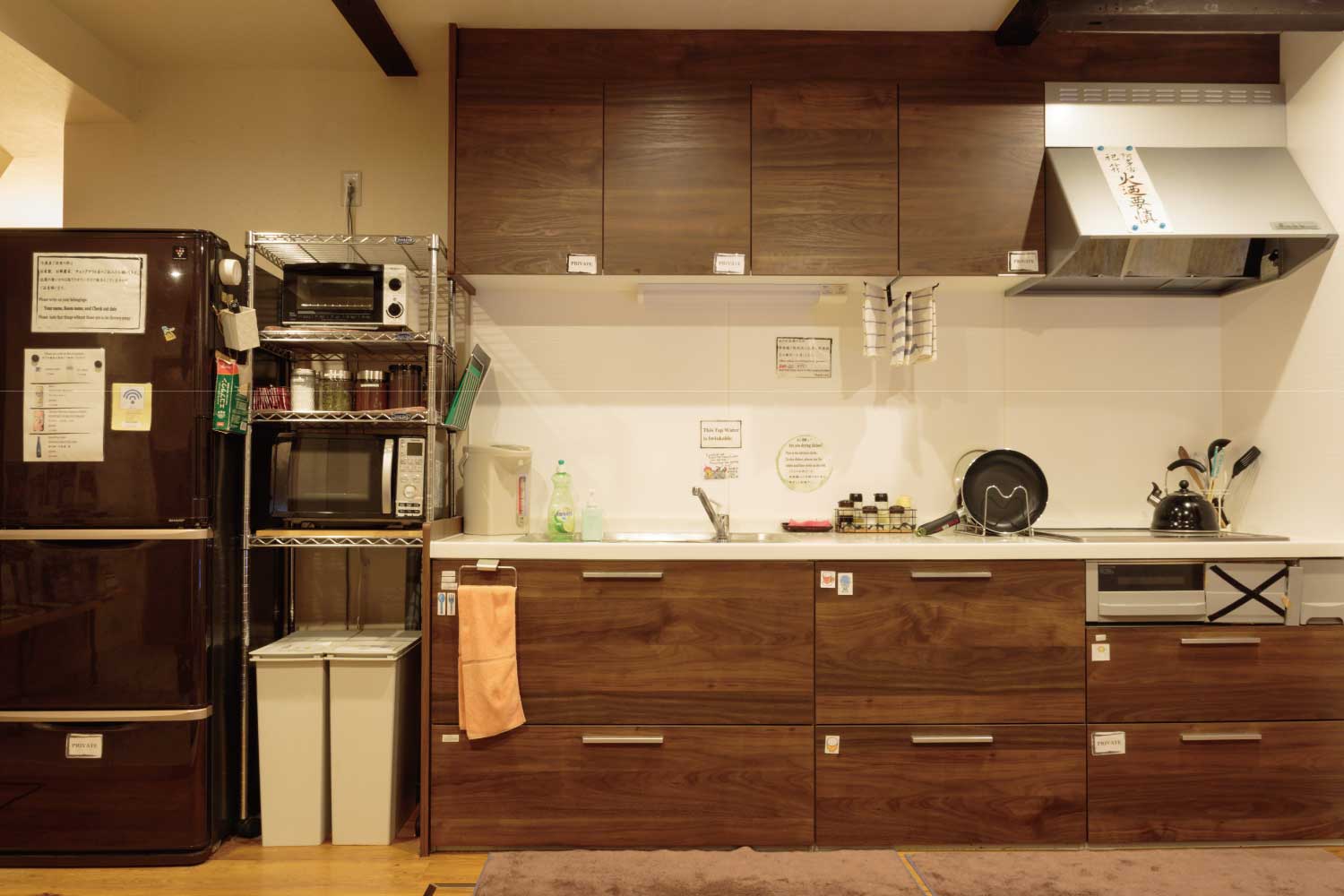 Common kitchen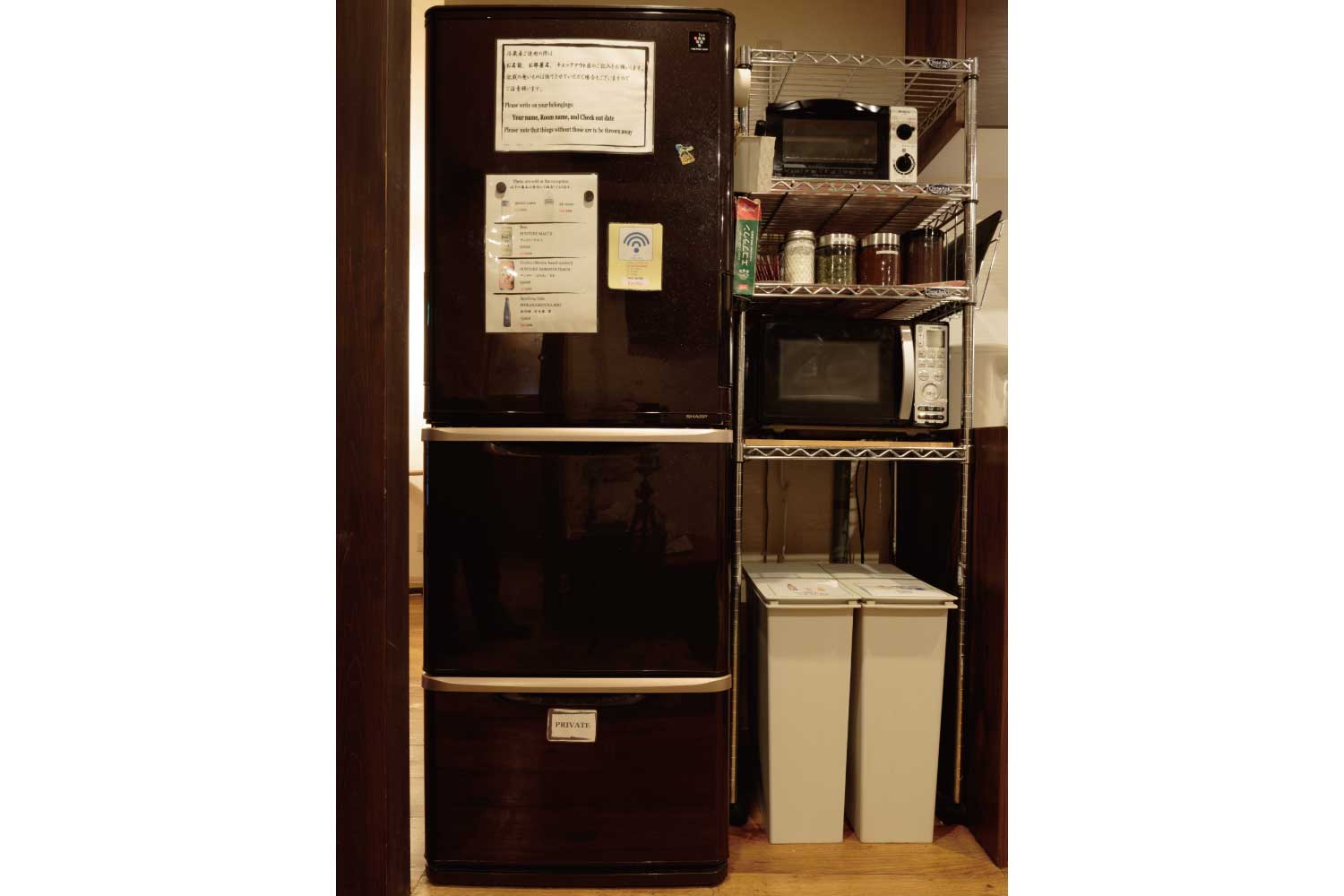 Common kitchen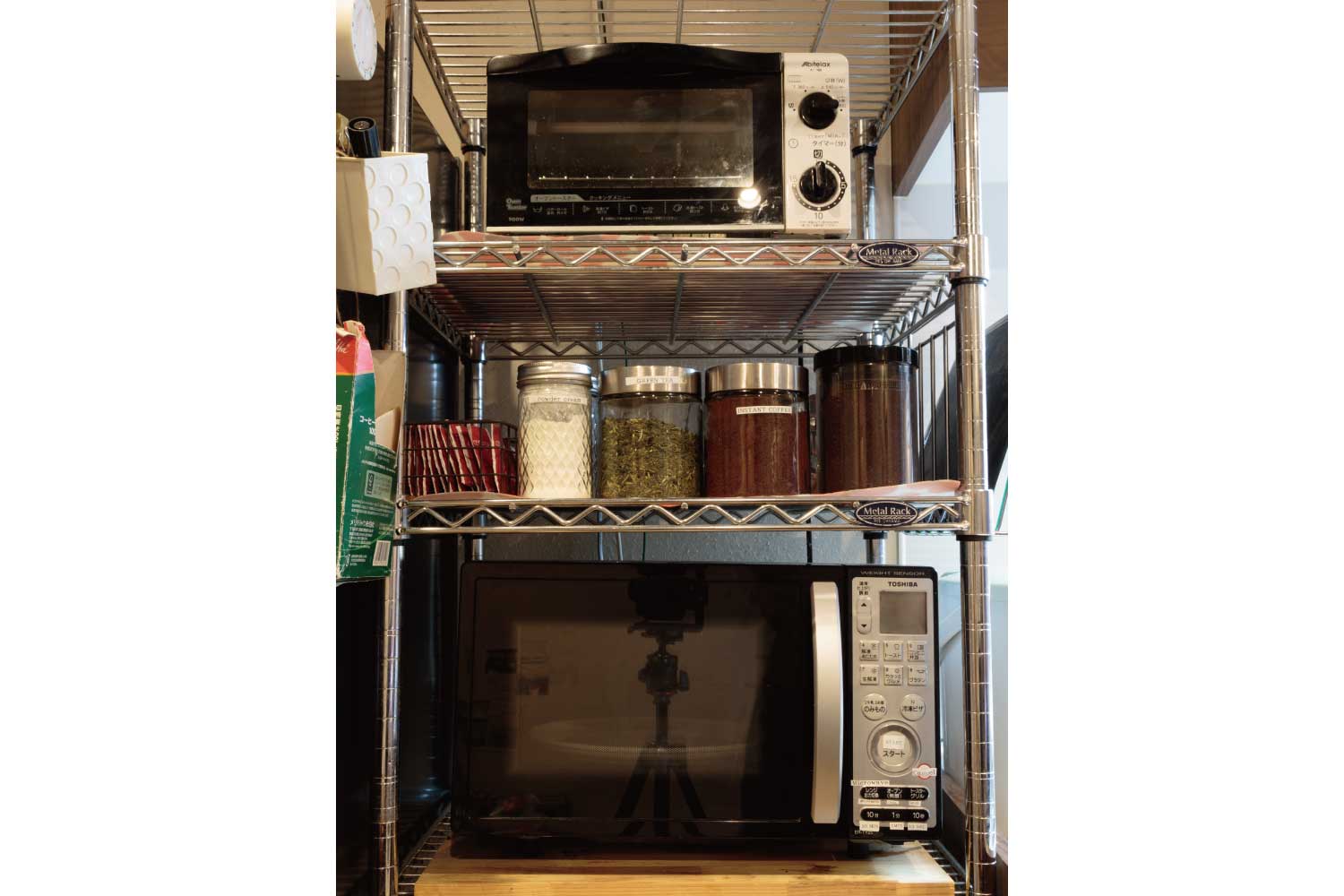 Common kitchen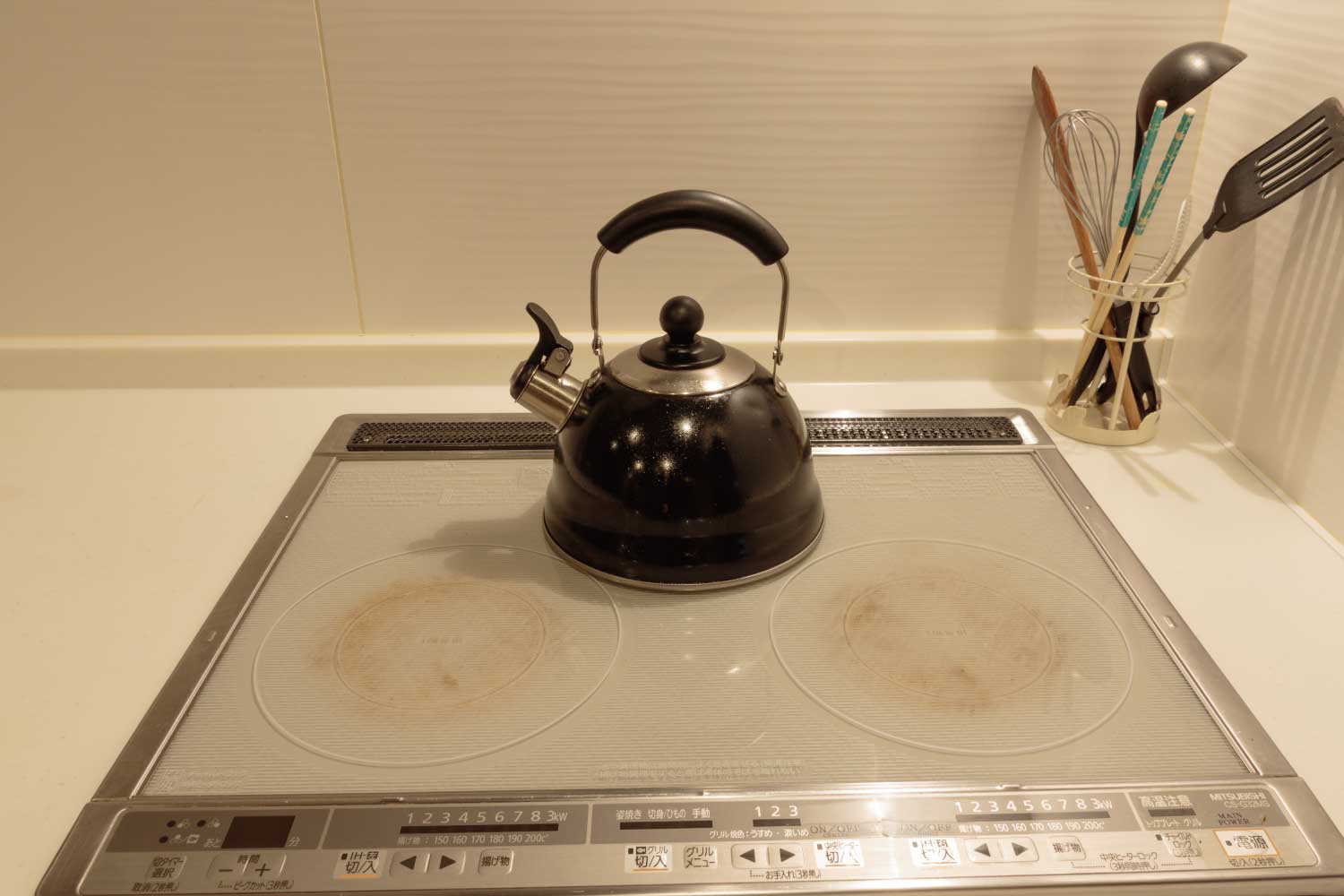 Common kitchen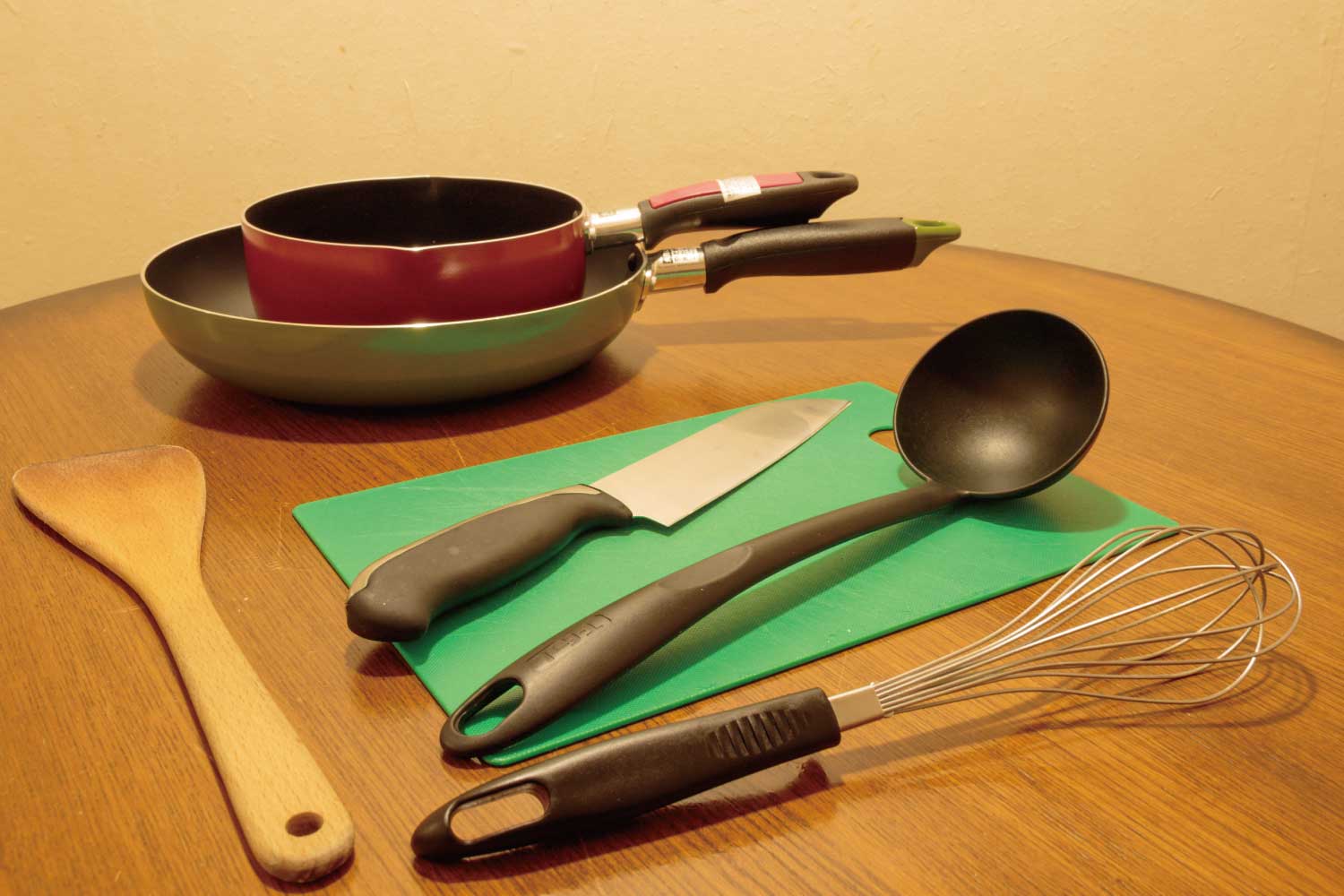 Free kitchenware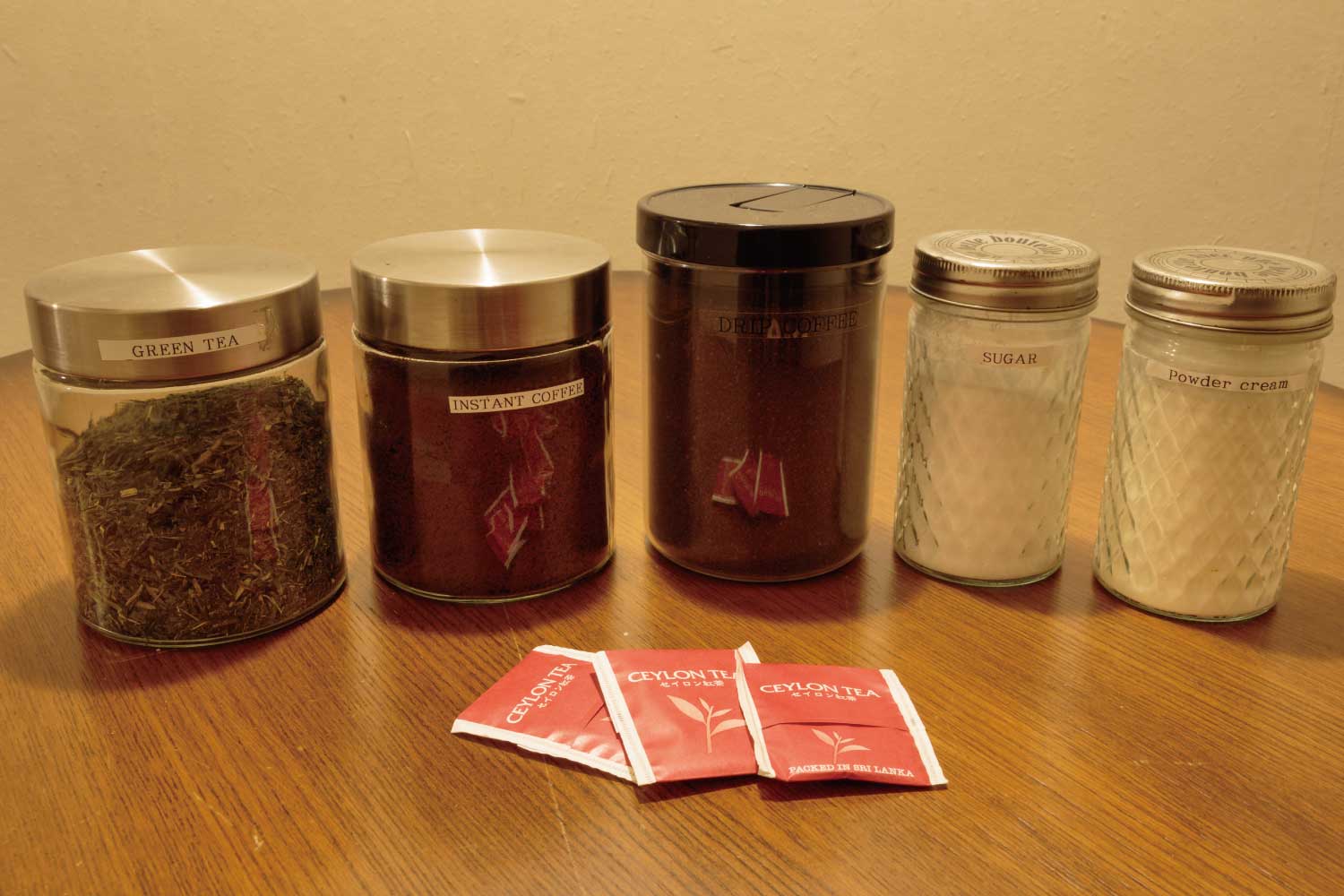 Coffee, black tea, green tea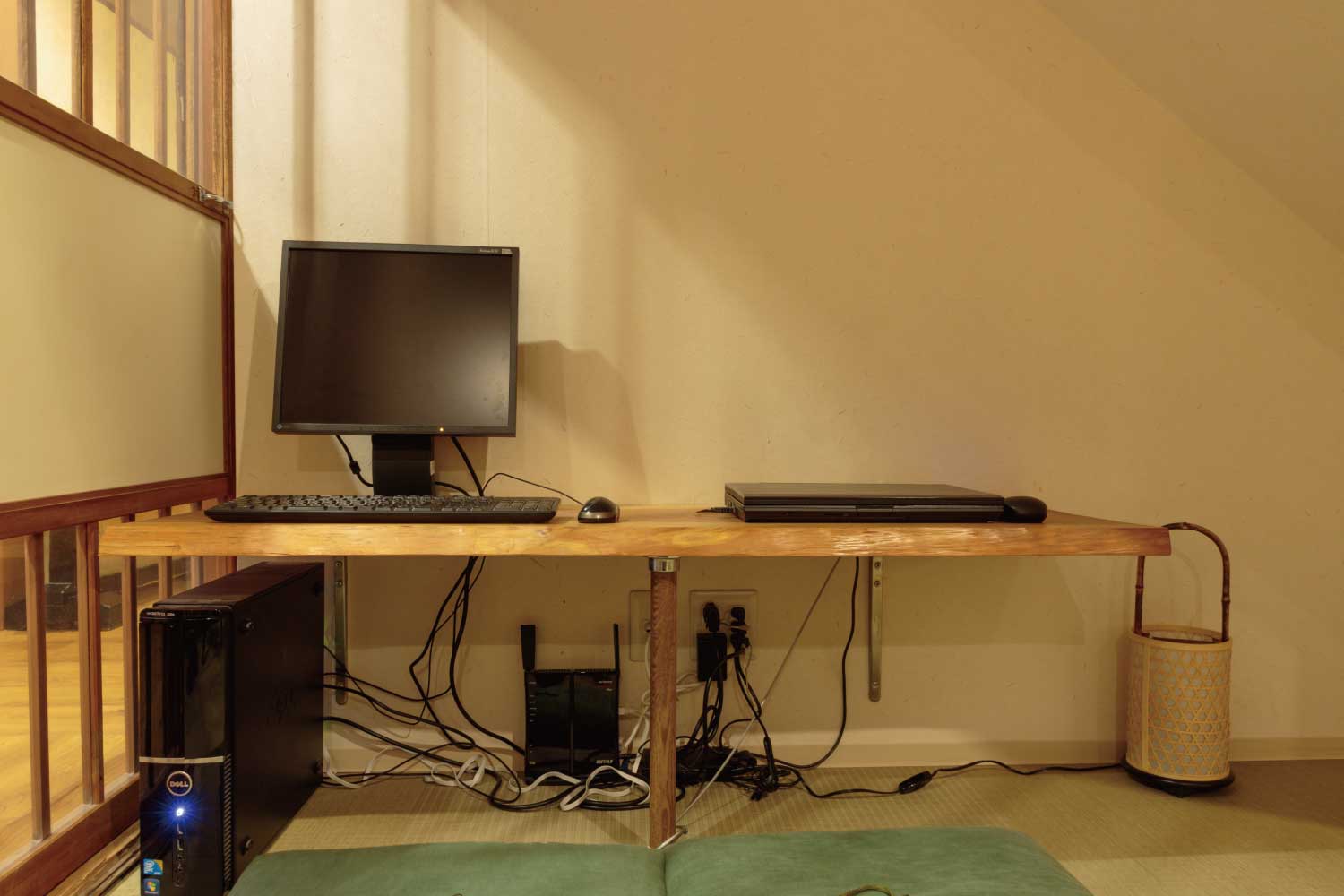 Common PC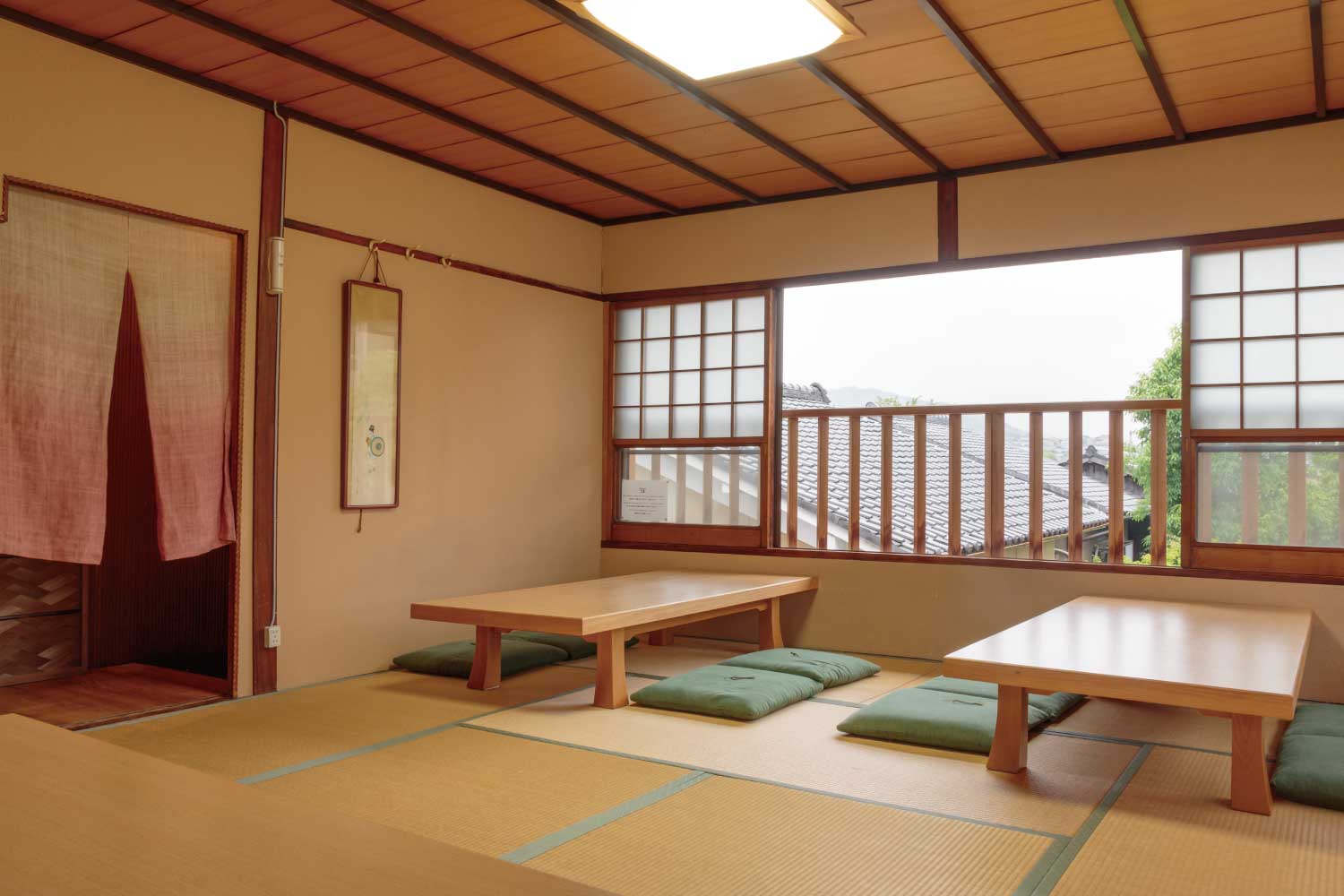 Common living area 2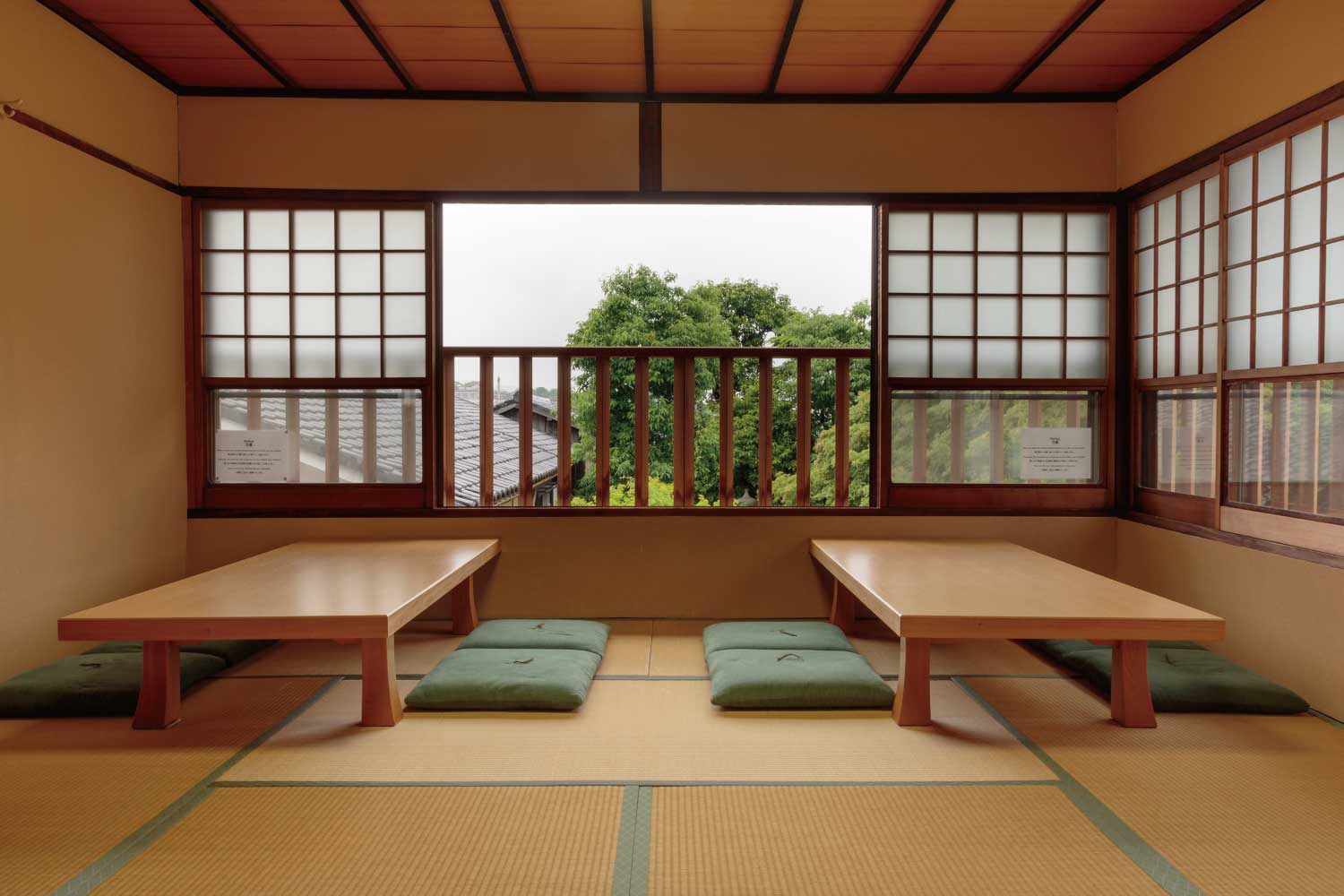 Common living area 2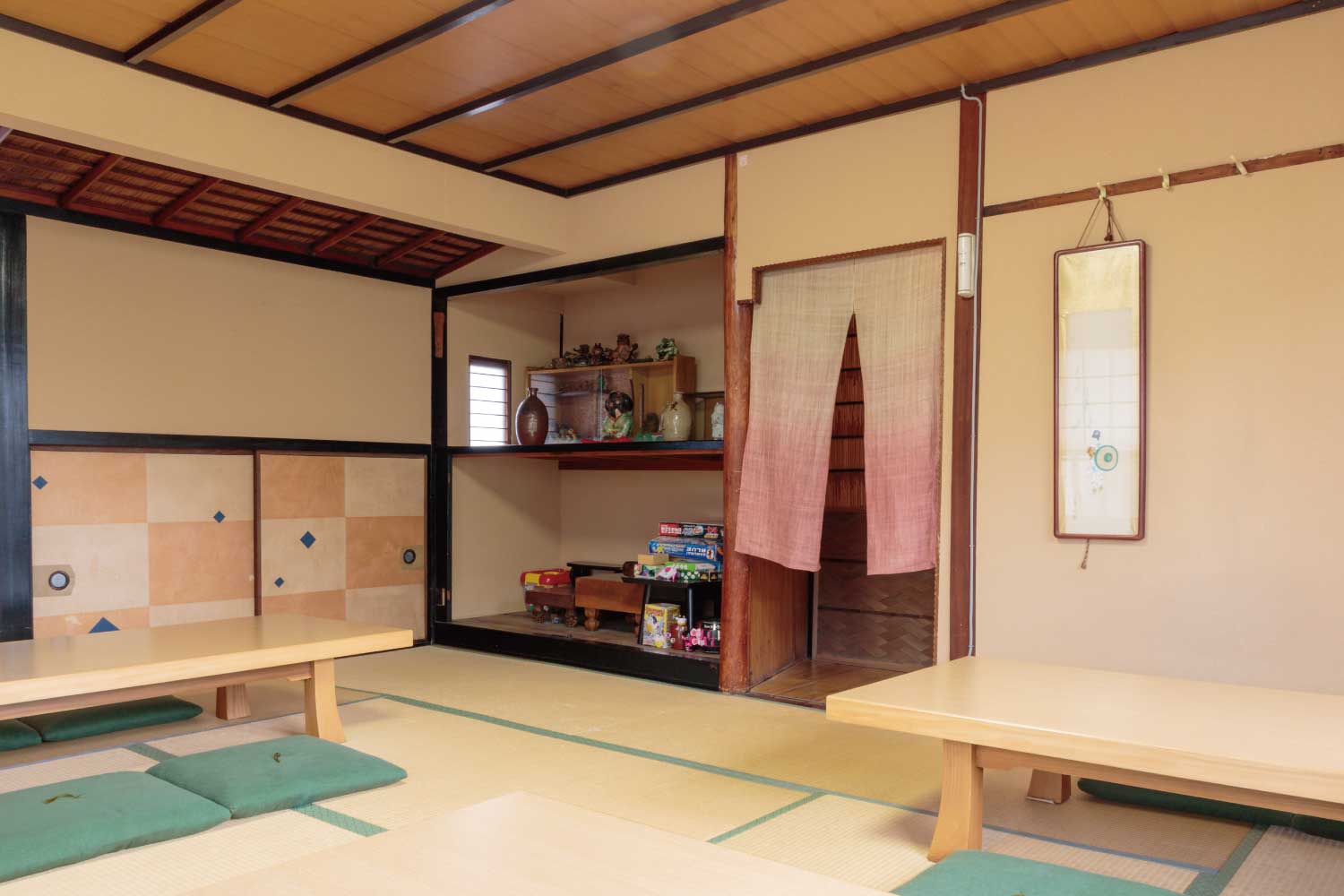 Common living area 2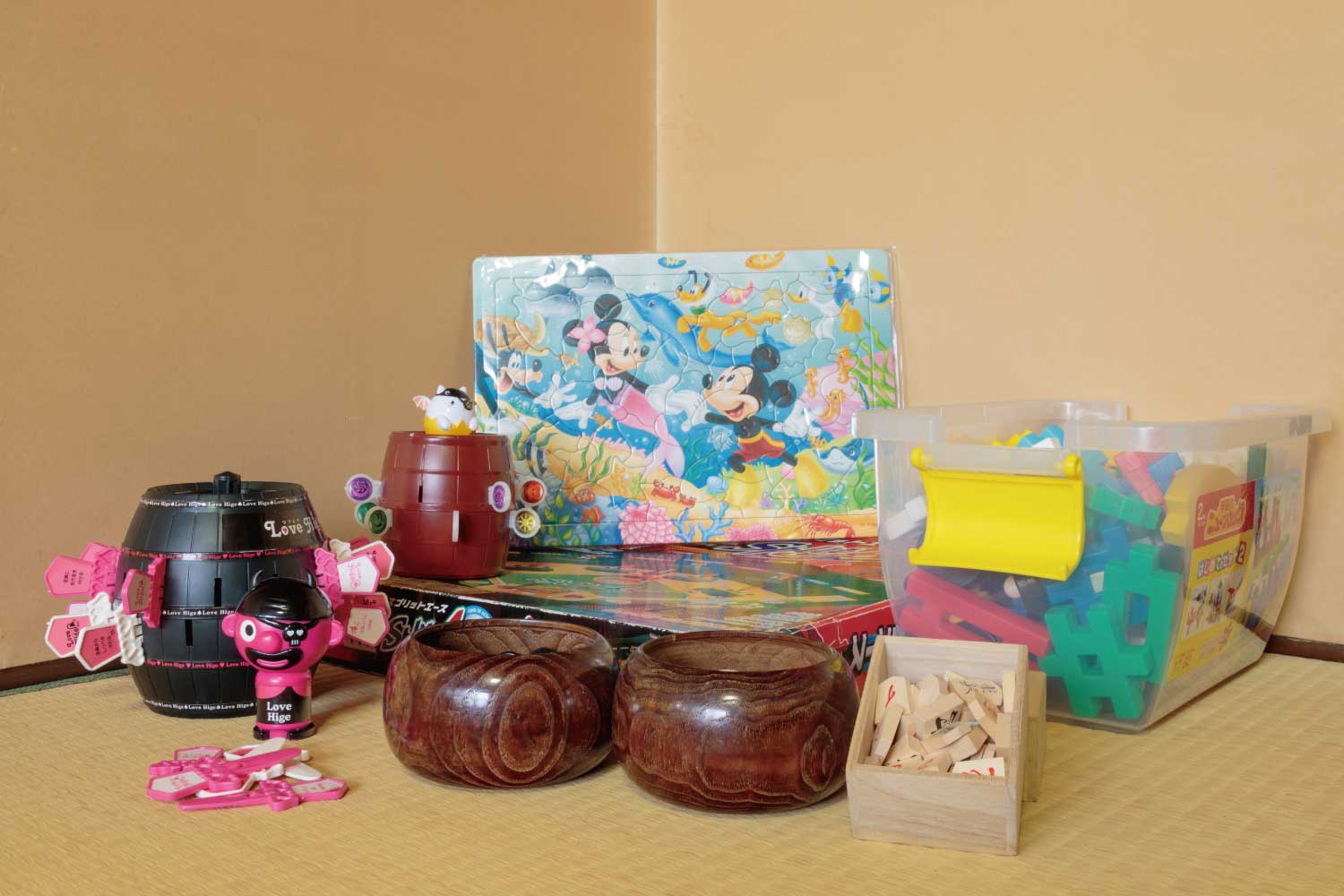 Games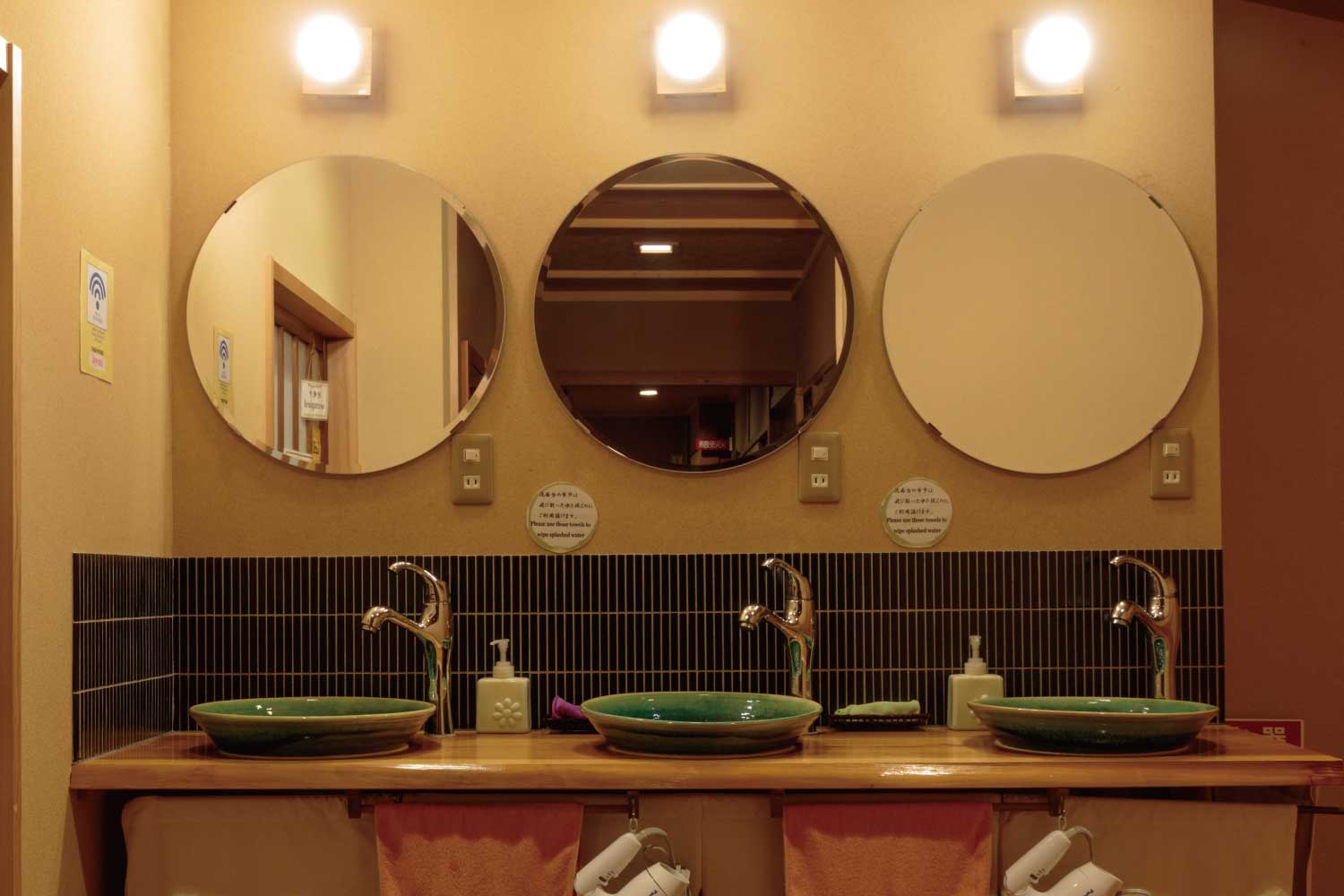 Lavatories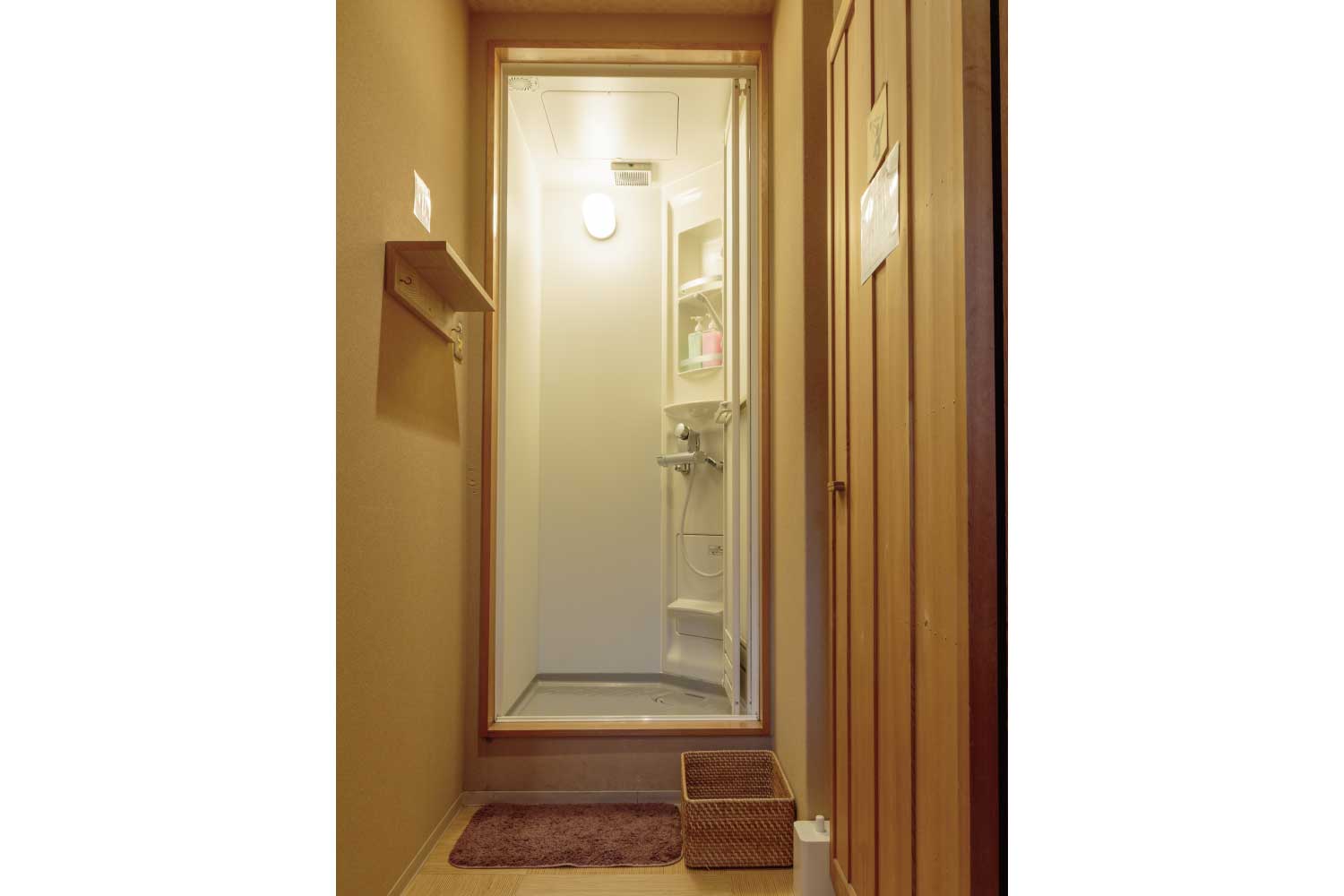 Shower room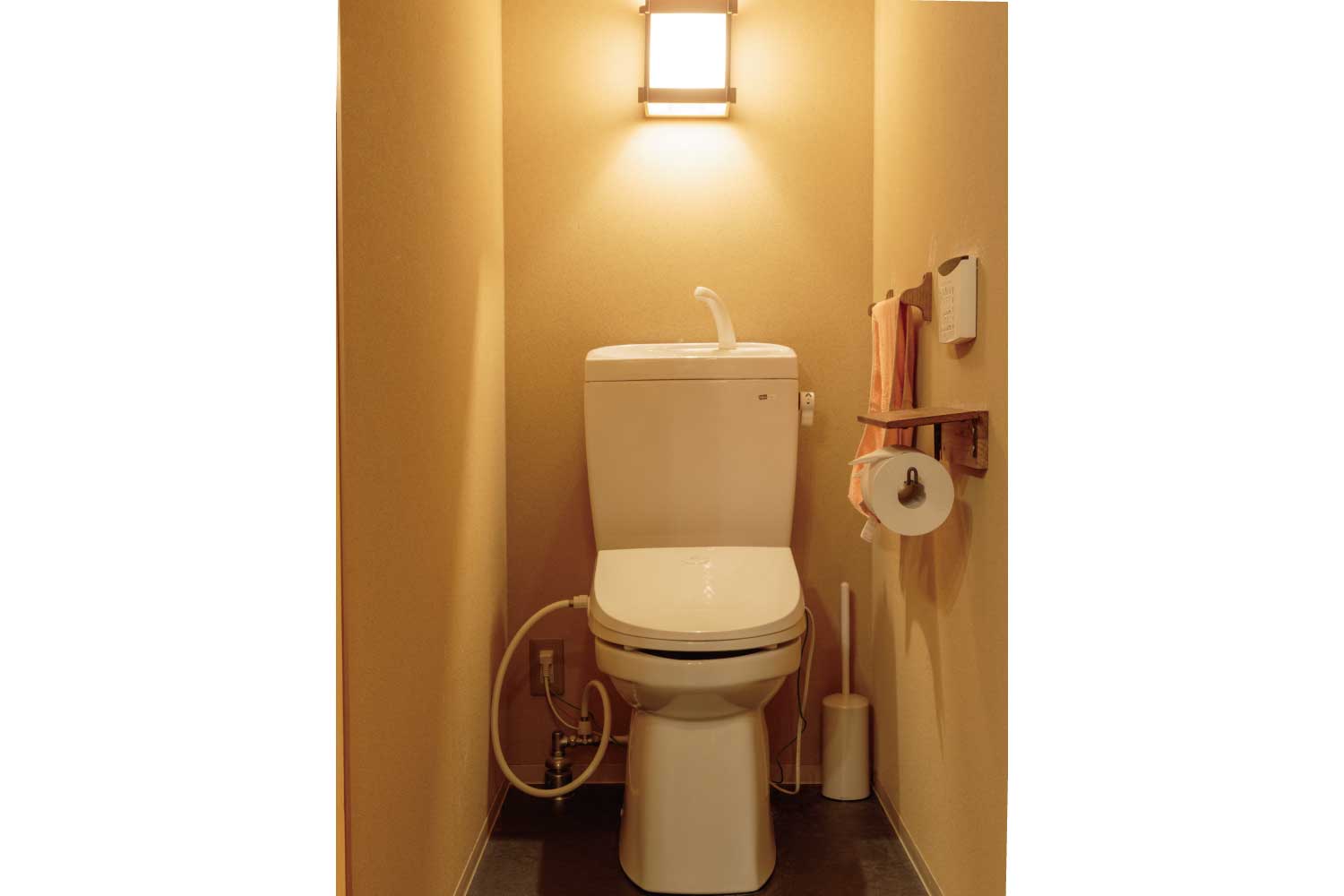 Restroom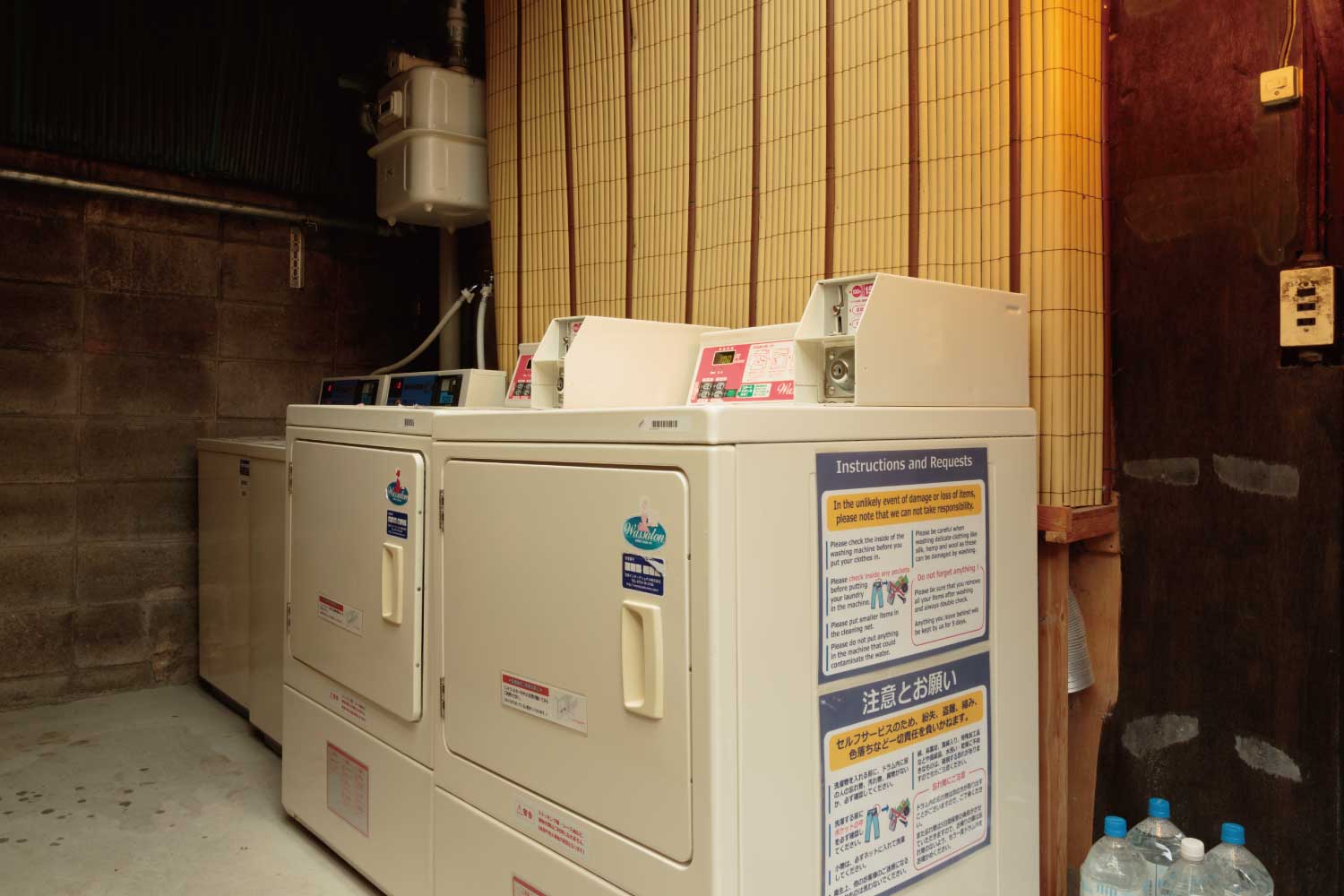 Laundry
A century ago
Original house was built in the late Meiji era (around 1900) as part of the mansion of Yoshibei Murai, a businessman who was said to be the "King of Tobacco" in the Meiji era. The site at that time was up to Nene no Michi, so it seems that it was about four times as large as it is now.

Although Murai Kichibei diversified his business and formed the Murai financial group, he gradually reduced his business due to the Showa Depression that occurred in the early Showa period, and he had to part with the mansions in Kyoto and Tokyo.

The building was transferred to the current family in 1956, and was opened as "Ryokan Kawataro" under the name of writer Ashihei Hino. Since the landlady was a caring and attractive person, actors and actresses who were active in Nikkatsu such as Hisaya Morishige, Yujiro Ishihara, Sayuri Yoshinaga, Mitsuo Hamada, and Hideki Takahashi came to stay.

Over the next 50 years, Ryokan Kawataro had welcomed a large number of customers, but in 2014 Kawataro made a new departure as Gion Ryokan Q-beh. Even now, you can still see the original features, such as gates, fences, entrances, lanterns, and stone statues. Among them, the observation room (common living room 2) on the mezzanine floor seems to have been very much liked by celebrities.


Self-catering kitchen
You can use before check-in and after check-out. Coffee, black tea and green tea are provided free of charge. Feel free to use the refrigerator, microwave, toaster, pots, pans and kettle.